2018 Incidents
January
26
February
27
March
43
April
30
May
43
June
27
July
35
August
25
September
27
October
32
November
27
December
11
Total
353
Yearly Run Totals
2017
345
2016
337
2015
311
2014
338
2013
336
Web Counters
Website Visitors
Since
May 7, 2014

Visitors Today
Dec 18, 2018

Latest 10 Responses

12/17/2018: CROTON LAKE RD/WAKAN DR KATONAH, Cross: CROTON LAKE RD, Type:MVA, INJURIES, Time out: 09:38:16 Area: KATNH,Alarm lev: 0
12/15/2018: GIRDLE RIDGE DR/GIRDLE RIDGE RD KATONAH, Cross: GIRDLE RIDGE DR, Type:MVA, INJURIES, Time out: 10:32:42 Area: KATNH,Alarm lev: 0
12/14/2018: KATONAH: @I684 SB 17.9 EXIT 6 (RT35), Cross: , Type:MVA, INJURIES, Time out: 17:08:32 Area: KATNH,Alarm lev: 0
12/13/2018: CHERRY ST/REYBURN DR KATONAH, Cross: CHERRY ST, Type:MVA, INJURIES, Time out: 16:16:27 Area: KATNH,Alarm lev: 0
12/12/2018: A message has been removed from this mailbox by an entity other than this program, probably by a virus scanner.
12/10/2018: GOLDENS BRIDGE RD KATONAH: @WESTCHESTER HEALTH ASSOCIATES, Cross: DEER PARK RD, Type:ALARM, COMM, Time out: 03:19:49 Area: KATNH,Alarm lev: 0
12/09/2018: THE TERRACE KATONAH, Cross: TERRACE HTS, Type:INVEST, CO-NO, Time out: 06:21:29 Area: KATNH,Alarm lev: 0
12/07/2018: CROTON LAKE RD KATONAH: IAO, Cross: HAINES RD, Type:HAZARD, WIRES, Time out: 19:48:04 Area: KATNH,Alarm lev: 0
12/06/2018: OLD POST RD BEDFORD: @BEDFORD POST RESTAURANT, Cross: INDIAN HILL RD, Type:STRU, default, Time out: 15:15:23 Area: BEDVL,Alarm lev: 0
12/02/2018: VALLEY RD/VALLEY EDGE KATONAH, Cross: VALLEY RD, Type:MVA, INJURIES, Time out: 15:00:07 Area: KATNH,Alarm lev: 0
The Katonah Fire Department is always looking for new volunteers...
The first snowfall of the season is a great reminder to keep fire hydrants clear of snow.
Remember, seconds count! Thank you!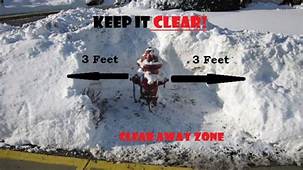 Box Truck Accident Takes Out Power Lines

Ex-Chief Dean W. Pappas, December 15

A Peapod Box Truck driver is lucky to have escaped serious injury or death following a one-vehicle accident on Girdle Ridge Road earlier this morning. Katonah Fire Department, along with Katonah-Bedford Hills Ambulance Corps, was dispatched to the MVA around 10:30. Cars 2211, 2212, 2213, Rescue 17, Engine 115, and Engine 117 responded. Car 2213 requested that NYSEG be notified as the truck had crashed ... (Full Story & Photos)


May Your Holidays Be Merry (And Safe!)

Ex-Chief Dean W. Pappas, December 02

Festive celebrations, flickering lights and winter greens are hallmarks of the holiday season, but they also present fire risks that can quickly turn this festive time of year into a devastating one. NFPA works to educate the public about potential fire risks during the holidays, offering tip sheets, videos, and other resources to help everyone safely enjoy the season.

Winter holiday fires by the ... (Full Story & Photos)


KFD Responds Mutual Aid to Beford Village Elementary School

Ex-Chief Dean W. Pappas, November 25

At around 3 p.m., Katonah Fire Department was one of several agencies that responded mutual aid to assist Bedford Village Fire Department after a passer by reported smoke coming from the chimney area of Bedford Village Elementary School on Court Road. Katonah's Engine 115 responded with a tanker from Banksville Fire Department, an engine and tower ladder from Bedford Hills Fire Department, and personnel ... (Full Story & Photos)


No Such Thing as a 'Routine' Alarm

Ex-Chief Dean W. Pappas, November 25

A little before noon today, Katonah Fire Department was dispatched to a "residential fire alarm" on Mustato Road. Engine 115 responded along with Car 2211. Upon arrival, 2211 reported workers on the scene. When 115 arrived, its crew went inside the house to investigate the cause of the alarm. Almost immediately, the crew's four-gas detector went off, indicating dangerous levels of carbon monoxide ... (Full Story & Photos)


Holiday Season Kicks Off in Katonah With Santa's Visit

Ex-Chief Dean W. Pappas, November 24

Santa made his annual traditional visit to Katonah on Saturday, November 24. Parked in his sleigh behind Chase Bank, and accompanied by Car 2211, U-22 and Engine 117, Santa handed out candy canes and posed for pictures with a line of children (and adults). The annual visit, co-sponsored by the Katonah Chamber of Commerce and the Katonah Fire Department, is the "official" opening of the holiday season ... (Full Story & Photos)

Katonah Fire Department Recruitment Video
Your feedback is important to us! Feel free to sign the Guestbook.