Yearly Run Totals
2021
49
2020
302
2019
323
2018
368
2017
345
2016
337
2015
311
2014
338
2013
336
2012
360
2011
376
2010
343
2009
313
2008
328
2021 Incidents
January
19
February
21
March
9
April
May
June
July
August
September
October
November
December
Total
49
Web Counters
Website Visitors
Since
May 7, 2014

Visitors Today
Mar 08, 2021

Latest 10 Responses

03/06/2021: KATONAH: @I684 SB 17.9 EXIT 6 (RT35), Cross: , Type:MVA, INJURIES, Time out: 19:39:33 Area: KATNH,Alarm lev: 0
03/06/2021: ANNE CHAMBERS LN KATONAH, Cross: SAMUEL PURDY LN, Type:INVEST, INSIDE, Time out: 09:35:12 Area: KATNH,Alarm lev: 0
03/05/2021: I684/CROSS RIVER RD KATONAH: alias I684/RT35 KATONAH, Cross: I684, Type:MVA, EXTRI, Time out: 23:12:00 Area: KATNH,Alarm lev: 0
03/05/2021: BEDFORD RD KATONAH:, Cross: KATONAH AVE, Type:ALARM, COMM, Time out: 08:32:29 Area: KATNH,Alarm lev: 0
03/04/2021: CHERRY RIDGE RD KATONAH, Cross: LILY POND LN, Type:ALARM, RESD, Time out: 10:15:11 Area: KATNH,Alarm lev: 0
03/03/2021: KATONAH WOODS RD KATONAH, Cross: CANTITOE ST, Type:ALARM, RESD, Time out: 15:00:12 Area: KATNH,Alarm lev: 0
03/02/2021: WHITLOCKVILLE RD KATONAH, Cross: ANDERSON RD, Type:ALARM, RESD, Time out: 22:10:47 Area: KATNH,Alarm lev: 0
03/02/2021: N BEDFORD RD MT_KISCO: @MAVIS TIRE, Cross: BARKER ST, Type:MA, FIRE, Time out: 21:03:43 Area: MTKSC,Alarm lev: 1
02/28/2021: BEDFORD RD/HUNTVILLE RD KATONAH, Cross: BEDFORD RD, Type:MVA, INJURIES, Time out: 23:31:08 Area: KATNH,Alarm lev: 0
02/28/2021: OAK RD KATONAH, Cross: CHERRY ST, Type:STRU, default, Time out: :57:59 Area: KATNH,Alarm lev: 0
It's March, but sometimes, we get snow during this month. So if we do, try to keep your hydrant clear. Thanks!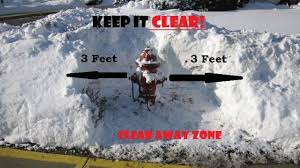 MVA Rollover at Cross River Road/I-684 Interchange

Ex Chief Dean W. Pappas, March 06

At 11:10 PM Friday night, Katonah Fire Department was dispatched to a two-car motor vehicle accident with entrapment at the entrance to the I-684 from Cross River Road. While firefighters were responding, the alarm was initially upgraded to a car fire with entrapment. State Police arriving on scene soon confirmed there was no fire, and that the occupants were not trapped. Rescue 17, Engine 115, Engine ... (Full Story & Photos)


Congratulations Graduates!

KFD Website Committee, March 03

KFD would like to congratulate Firefighters Devin Braun, Erich Braun, Brad Holcman, and Michael Roper on completing their Firefighter 1 training course. Over the past 4.5 months, they attended class in Valhalla at the Westchester County Training Center, where they learned all the necessary skills to become full fledged interior firefighters. Congratulations again, and to the entire graduating class!... (Full Story & Photos)

Reported Chimney Fire at Vacant Home

Ex Chief Dean W. Pappas, February 28

Around 12 noon on Sunday, Katonah Firefighters were dispatched to a reported chimney fire at a home under substantial renovation on Oak Road. Car 2212, Engine 116, Engine 115, and Ladder 39 responded. Upon arrival, crews found smoke coming from the chimney and a light smoke condition in the residence. Engine 115 connected to a hydrant and prepared to supply water to Engine 116 if needed. Entry was ... (Full Story & Photos)

Your feedback is important to us! Feel free to sign the Guestbook.