Yearly Run Totals
2022
350
2023
24
2021
338
2020
302
2019
323
2018
368
2017
345
2016
337
2015
311
2014
338
2013
336
2012
360
2011
376
2010
343
2009
313
2008
328
2023 Incidents
January
19
February
5
March
April
May
June
July
August
September
October
November
December
Total
24
Web Counters
Website Visitors
Since
May 7, 2014

Visitors Today
Feb 08, 2023

Latest 10 Responses

02/06/2023: CROSS RIVER RD KATONAH, Cross: N SALEM RD, Type:HAZARD, WIRES, Time out: 21:26:08 Area: KATNH,Alarm lev: 0
02/06/2023: MAPLE AVE MT_KISCO, Cross: LIETO DR, Type:MA, FIRE, Time out: 14:15:39 Area: MTKSC,Alarm lev: 1
02/06/2023: KATONAH: @SMRP-HARRIS RD NB 28.4 EXIT 42, Cross: , Type:BLS, default, Time out: 14:11:20 Area: KATNH,Alarm lev: 0
02/05/2023: WILDWOOD RD KATONAH: APT 1, Cross: WILDWOOD CONDOS, Type:ALARM, RESD, Time out: 19:25: Area: KATNH,Alarm lev: 0
02/05/2023: BEDFORD RD/ALLEN PL KATONAH, Cross: BEDFORD RD, Type:MVA, INJURIES, Time out: 06:37:08 Area: KATNH,Alarm lev: 0
02/03/2023: LAKESIDE DR KATONAH, Cross: LILY POND LN, Type:INVEST, INSIDE, Time out: 23:39:01 Area: KATNH,Alarm lev: 0
02/03/2023: WESTVIEW DR KATONAH, Cross: HARRIS RD, Type:INVEST, CO-NO, Time out: 15:10:14 Area: KATNH,Alarm lev: 0
02/03/2023: GIRDLE RIDGE RD KATONAH: @CARAMOOR CENTER FOR MUSIC & ARTS, Cross: PEA POND RD, Type:ALARM, COMM, Time out: 14:26:07 Area: KATNH,Alarm lev: 0
02/03/2023: WESTVIEW DR KATONAH, Cross: HARRIS RD, Type:HAZARD, WIRES, Time out: :59:51 Area: KATNH,Alarm lev: 0
02/03/2023: MEAD ST LEWISBORO, Cross: CHAPEL RD, Type:MA, FIRE, Time out: 11:06:22 Area: SSALM,Alarm lev: 0
If we ever get snow . . . keep fire hydrants clear of snow--at least 3 feet on all sides.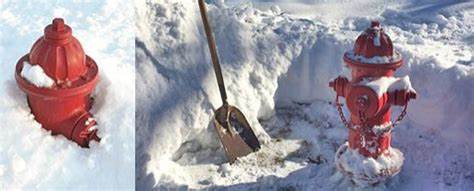 Westchester County HERRO Program: Join KFD; receive tuition reimbursement.

Click on

Westchester County HERRO Program

for more information.
MTA-Metro North Hosts Training for KFD and KBHVAC

KFD Website Committee, February 07

At our Monday night regular drill, we hosted MTA Metro-North Railroad Fire Chief Sweeting. He provided KFD and members of Katonah Bedford Hills Volunteer Ambulance Corps an annual refresher on MTA's operations through our district and how our members can safely operate on the tracks. We also discussed tactics when it comes to train accidents, derailments, fires and more. Thank you Chief for a great ... (Full Story & Photos)


Frigid Temps Equals Busy Day for KFD

Ex Chief Dean W. Pappas, February 04

As temperatures plummeted on Friday, February 3, call volume rose for Katonah Fire Department's Volunteers. Members who gathered at noon at the firehouse for a luncheon cooked by member Tom Connolly, were dispatched mutual aid to a brush fire in South Salem, caused by power lines downed by increasingly high winds. As Tanker 6 rolled to that call, a second call came in, for a large tree that fell across ... (Full Story & Photos)


Driver Extricated After Tree Falls on Car

KFD Website Committee, January 26

At about 11:30 PM Wednesday night, Katonah Fire Department was dispatched with Katonah Bedford Hills Volunteer Ambulance Corps and Bedford Police Department to Route 35 in the area of Mount Holly Road for a tree that had fallen on top of a motor vehicle, trapping the driver. Firefighters used Hurst Jaws of Life tools to extricate the driver from the vehicle, who was then transported to Westchester ... (Full Story & Photos)

Scouts Tour the Firehouse

Member Michael Roper, January 25

On Tuesday evening, the Katonah Fire Department hosted a local Cub Scout group who were interested in learning about first responders in their community. The Scouts were eager to explore the firehouse and started asking questions the moment they arrived. After a quick walk around the engine room floor, the Scouts and Firefighters gathered to discuss how the department responds to emergencies. The ... (Full Story & Photos)

Your feedback is important to us! Feel free to sign the Guestbook.